Best Buy Waterproofing Serves
Anne Arundel County
Anne Arundel County is rich in history and natural beauty. Annapolis, the state capital of Maryland is located here, along with scenic points along the Chesapeake Bay. Best Buy Waterproofing proudly serves all the communities in Anne Arundel County, including Glen Burnie, Severna Park, Millersville, Fort Meade, Pasadena, Cape St. Clare, Odenton, Davidsonville, Crofton, Edgewater, Shady Side, Tracey's Landing and Deale.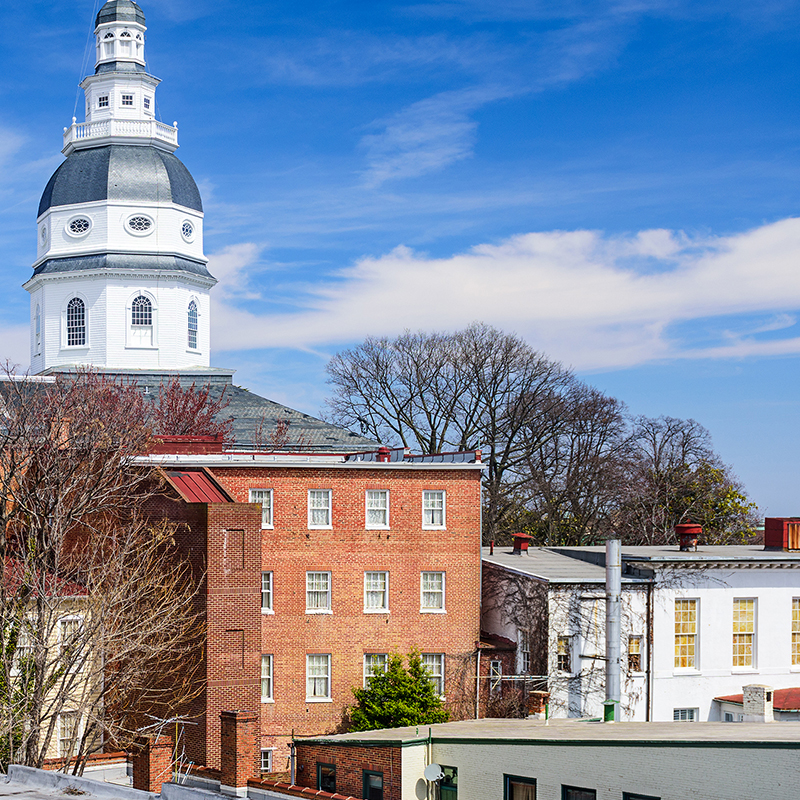 Waterproofing Services
Available to Anne Arundel County
Basement Waterproofing
Basement Ventilation
Mold & Mildew Remediation
Structural Repair
Crawl Space Repair
Sump Pump Systems
Moisture Control
Wet Basement Repair
Intelligent Power Battery Backup Systems
Sub-floor Pressure Relief Systems
Basement Exterior Excavation
Basement Finishing
Concrete Lifting
Radon Gas Seal & Mold Remediation
Foundation Repair
Basement Door & Egress Windows
Radon Gas Seal & Mold Remediation
Foundation Repair
Basement Door & Egress Windows
Here is what Anne Arundel County
Homeowners say about Best Buy Waterproofing
"These are truly hard working guys!! Six men came to the house and they finished the job in 2 days. It looks great. I just had it done this week so time will tell but if I have any problems I have a lifetime warranty on it."

- Steve C. | Glen Burnie, MD
"The work was done very professionally and in the time they said. The price was very good and I am very satisfied."

- Carolyn P. | Crofton, MD
"Excellent! Quality work! So polite! Ed explained in detail with pics of what my basement needed and he came back out to see how the work was going. The contractors were knowledgeable and so patient, polite and respectful. You can tell when a company takes pride in their work when their name "Best Buy" is on the materials used. If you need your basement waterproofed then your best bet (buy) is to call the pros at Best Buy Waterproofing."

- Tami W. | Millersville, MD
"Thank you for the awesome review! We appreciate you taking the time out of your busy day to write such an outstanding review! Customer satisfaction is our #1 priority and we are so happy we exceeded your expectations!"

- Christian E. | Anne Arundel County
"James did a very through inspection to identify our problem. He gave us a very good cost estimate as well. Couldn't be happier with the service."

- Denny F. | Anne Arundel County
"Excellent work and customer service. Owner took the time to answer all of my questions and concerns. Job was complete in the time line that was quoted to me. The guys that came to do the work were very professional, courteous, knowledgeable and polite. They did their job correctly and thoroughly without cutting any corners. They even went above and beyond what they were contracted to do. All work was done as promised. I waited a few days to write the review, because we have had four days of continuous rain, but my basement is still dry!!!!! Great company to do business with and there warranty on the sump pump is better then that of their competition, because I shopped around. I would definitely recommend Best Buy Waterproofing!"

- Cynthia H. | Anne Arundel County
"Very professional, very reasonable pricing considering the amount of work done, and they were willing to work with us when we needed it"

- Alexander S. | Anne Arundel County
"Andrew and Ed are two of the most professional contractors I have ever worked with. Ed came to my house,explained what his crew would be doing,showed me pictures of the job from start to finish.The crew finished in two days including clean up. Highly recommend"

- Mary W. | Glen Burnie, MD
"They are always on time and always kept the place clean!"

- Kari J. | Anne Arundel County
"Is the best customer experience till this day that I have had with a contractor, very customer oriented"

- Jody H. | Anne Arundel County
About Best Buy Waterproofing
With over 35 years of experience in basement waterproofing, moisture control and structural repair, Best Buy Waterproofing founder Andrew A. Altman, Sr. is a top-rated industry veteran with a proven record of successful projects. In fact, the certified, professional staff at Best Buy Waterproofing has a combined 70 years of experience in all aspects of the basement health industry.
When you select a waterproofing company for your project, it's the skill level and experience of the people who perform the work who be the difference between a mediocre job and a job that exceeds all your expectations. When you hire Best Buy Waterproofing, you are hiring the very best in the industry. Starting at the top with founder Andrew A. Altman, Sr., who has been interviewed by the news networks as an expert in basement water safety.