Best Buy Waterproofing Serves
Baltimore County
Located in the heart of Maryland, Baltimore County is home to quiet, comfortable suburban neighborhoods, picturesque countryside, over 200 miles of beautiful waterfront along the tributaries of the Chesapeake Bay. Only a short drive from Baltimore City's Inner Harbor, BWI Thurgood Marshall Airport, and just an hour's drive from Washington, D.C., Baltimore County offers accommodations, activities, shopping, and dining to fit every taste and budget.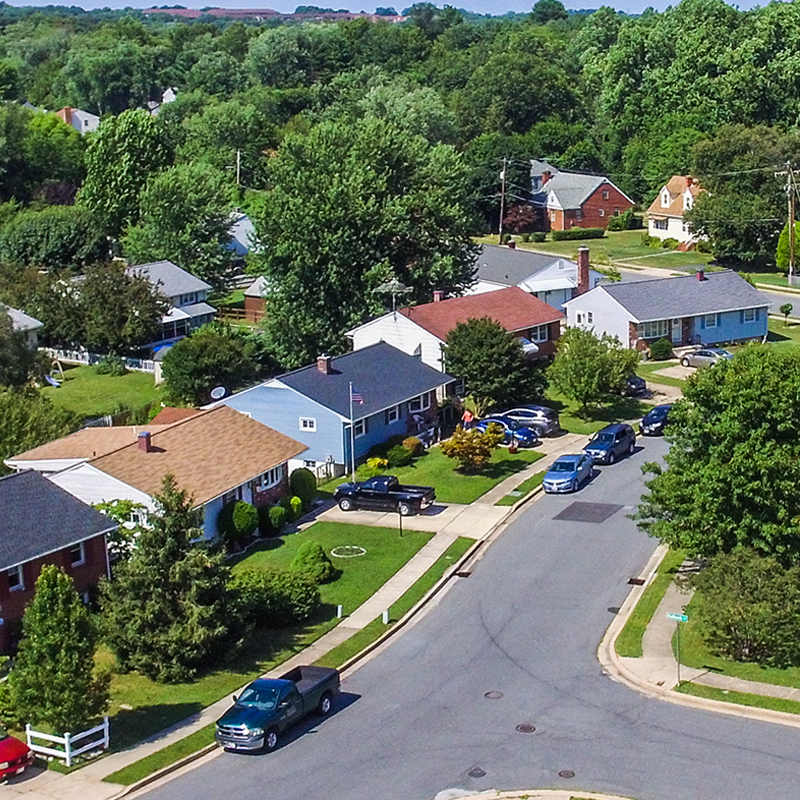 Best Buy Waterproofing proudly serves all the communities in Montgomery County, including Catonsville, Arbutus, Halethorpe, Randallstown, Pikesville, Towson, Lutherville-Timonium, Cockeysville, Parkville, Perry Hall, White Mash, Rosedale, Middle River, Essex and Dundalk.  For historical sites and information about the County's parks, please visit the Enjoy Baltimore County website.
Waterproofing Services
Available to Balitmore County
Basement Waterproofing
Basement Ventilation
Mold & Mildew Remediation
Structural Repair
Crawl Space Repair
Sump Pump Systems
Moisture Control
Wet Basement Repair
Intelligent Power Battery Backup Systems
Sub-floor Pressure Relief Systems
Basement Exterior Excavation
Basement Finishing
Concrete Lifting
Radon Gas Seal & Mold Remediation
Foundation Repair
Basement Door & Egress Windows
Radon Gas Seal & Mold Remediation
Foundation Repair
Basement Door & Egress Windows
Here is what Baltimore County
Homeowners say about Best Buy Waterproofing
"Highly recommend. Excellent customer service and work ethics. Very professional and knowledgeable. Installed drainage system in my mother s house. Worked quickly and clean up was good. Good warranty, too."

- Linda S. | Baltimore, MD
"Best Buy Waterproofing had excellent customer service from the initial call, to the inspections, and then the completion of the job. I recently hired them for a water issue in one of my rental properties. They were prompt, courteous, and went above and beyond the initial contract. The owner Andrew came out to the house twice and met with me to see how things were going. The crew was mindful of the tenants in the home and completed the job within the specified time frame. Definitely would recommend this company to anyone in need of Waterproofing services."

- Jarred U. | Pikesville, MD
"The team dispatched to my home was on time very courteous. Other companies offered long wait times but best buy was ready to do the job the same week of the free estimate. The work looks very professional and not a drop of water since the job was complete."

- Bryant F. | Brooklyn, MD
"The Best Buy Team did a great job installing new drains alongside the home of one of my customers. There were communicative, responsive and the worked proved to be highly effective as proven after several recent heavy storms. Kudos to Bob, Frank and the rest of the team who worked on my project!"

- John R. | Baltimore County
"As a contractor and Business owner there are certain specialty trades like waterproofing that I do not provide or service. Long story short I had a customer of mine who had some basement problems with water comming In so I recommended BEST BUY WATERPROOFING . Andrew the owner of BEST BUY WATERPROOFING who I must say is one of the hardest working people I know, came out and Diagnosed the problem. He was able to start work next day Which was very important to the homeowner and myself for the reason that we had a project going on that needed to stay on schedule. The crew was very professional and clean and the work was done in 1 day. So far it's been over 2 months multiple heavy rains and guess what no more water problems and the home owner and I can now not have to worry about the basement renovation becoming ruined due to foundation failure. THANK YOU BEST BUY WATERPROOFING!!"

- Chase G. | Baltimore County
"Words can't explain how truly satisfied I am with Andrew and his crew. From the quick response to my online inquiry and the option for in house financing, Best Buy Waterproofing turned my new home flooding devastation to one distant memory. As a first time home buyer my anxiety and reluctance of choosing an trustworthy contractor for the job were all erased after meeting with Andrew's team. The agent during the diagnostic inspection found the problem and explained the whole waterproofing process in great detail. I'm so glad I entrusted one of my most prized possessions, my family's home in the hands of Best Buy Waterproofing Company."

- Iashell J. | Baltimore County
"Andrew and his team were outstanding! You can definitely tell they have over 30 years experience as the job went smooth from start to finish! They even financed it with no payments AND no interest for 18 months! They made sure we understood our basement waterproofing issue and did exactly as they proposed! It is refreshing to know that their are still companies out there that do what they say! Thanks Best Buy!!"

- John B. | Baltimore County
"We had the unfortunate one-two punch of partial basement flooding, followed by having to learn water was trickling in from under the foundation. Best Buy Waterproofing came out to assess our basement the very same day we detected the trail of water leaking in from our foundation wall. The crew worked hard, were very approachable for questions, kept us in the loop on their progress, were very respectful and polite, and very attentive to keeping our home clean as they worked. Upon completion of the job, I had asked Andrew if he could do a concluding walkthrough to ensure all of the work met his satisfaction, which he was more than happy to accommodate. Their work is guaranteed, and Andrew is very approachable, should we have any questions or issues going forward. Thank you Andrew and Best Buy for providing peace of mind for our family and our home going forward!"

- Sharon J. | Owings Mills, MD
"I am very thankful for the work they did, they made me feel so comfortable. I had lots of questions and they really went above and beyond to answer them and help me out. I'm very pleased all the way around, I recommend the to others any chance I get."

- Lorene N. | Baltimore County
"They are a up and coming company that does awesome work. They are legendary!"

- Marco P. | Baltimore County
About Best Buy Waterproofing
With over 35 years of experience in basement waterproofing, moisture control and structural repair, Best Buy Waterproofing founder Andrew A. Altman, Sr. is a top-rated industry veteran with a proven record of successful projects. In fact, the certified, professional staff at Best Buy Waterproofing has a combined 70 years of experience in all aspects of the basement health industry.
When you select a waterproofing company for your project, it's the skill level and experience of the people who perform the work who be the difference between a mediocre job and a job that exceeds all your expectations. When you hire Best Buy Waterproofing, you are hiring the very best in the industry. Starting at the top with founder Andrew A. Altman, Sr., who has been interviewed by the news networks as an expert in basement water safety.