Best Buy Waterproofing and owner Andrew A. Altman Sr. have been named a recipient of the
Angie's List Super Service Award for 2018
.
Every year, Angie's List gives the SSA to the top A-rated companies in their category, within their market. The award is given to the best companies in each category and is based on actual customer reviews demonstrating the excellent service provided.
"We are honored to receive this coveted award," Mr. Altman says, pointing out that "it reflects our dedication and commitment to providing the highest level of service to our customers."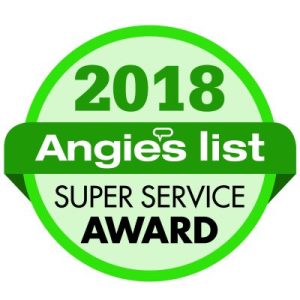 About Best Buy Waterproofing
With over 30 years of experience in basement waterproofing, moisture control and structural repair, Best Buy Waterproofing founder Andrew A. Altman, Sr. is a top-rated industry veteran with a proven record of successful projects. In fact, the certified, professional staff at Best Buy Waterproofing has a combined 60 years of experience in all aspects of the basement health industry. Starting at the top with founder Andrew A. Altman, Sr., who has been interviewed by the news networks as an expert in basement water safety.
Waterproofing Services Available Include:
Basement Waterproofing, Basement Ventilation, Mold & Mildew Remediation, Structural Repair, Crawl Space Repair, Sump Pump Systems, Moisture Control, Wet Basement Repair, Intelligent Power Battery Backup Systems, Sub-floor Pressure Relief Systems, Basement Exterior Excavation, Basement Finishing, Concrete Lifting, Radon Gas Seal & Mold Remediation, Foundation Repair, Basement Door & Egress Windows, and All concrete work including concrete stamping. stoops, walkways, patios, floors, and more.