Is the current sump pump in your home working too hard?
A wet or flooded basement is every homeowner's worst nightmare. That's where a high-quality sump pump with the right horsepower for your home comes into play. The right sump pump will protect your home from heavy rains and rising waters. The wrong sump pump can leave you with foundation and structure damage, resulting in exorbitant repair costs.
The waterproofing and foundation experts at Best Buy Waterproofing can inspect your home's moisture issues, including your sump pump, and recommend solutions that will keep you dry and comfortable year-round.
Benefits of a battery backup for your sump pump
During a heavy rainstorm, a tripped breaker of blown fuse can put your sump pump out of commission and opens your home to flood and water damage. One of the best ways to prevent this from happening is to install a battery backup system for your sump pump. Talk to one of our waterproofing pros about the importance of a battery backup system when they do your free inspections.
Schedule A FREE Inspection
Sign Up For Your FREE Inspection And Recieve A $250 Best Buy Waterproofing Gift Card.
Contact us today for a no-pressure free home inspection. You will meet with a certified basement waterproofing inspector, not a sales person.
"*" indicates required fields
24/7 EMERGENCY SERVICE Best Buy Waterproofing is ready to respond 7 days a week, 24 hours a day. Call us today at 844.980.3707
Here are the 4 major advantages of installing the right sump pump system in your home:
Prevent flood and water damage
Reduce mold and mildew growth
Preventive maintenance
Move water away from your house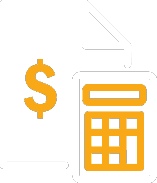 Financing Plans to Fit Every Budget
Best Buy Waterproofing has a financing plan available to meet every budget. Sign up for our 18- month, no interest, no payment plan and don't make any payments until 2023.
Reduced Interest Plans
Equal Monthly Payment Plans with No Interest
90 Day to 24 Month Same-As- Cash Plans
Deferred Payment Plans
We'll work with you to find a payment plan that fits your needs and gets your waterproofing project scheduled and moving forward quickly.
Customer Satisfaction Is Our #1 Priority
5

Stars -

275

Customer reviews
Our customer first has earned us 5-star ratings from homeowners and businesses. Whether you hire us for basement waterproofing or basement health services, we'll get the job done right the first time with minimum disruption to your daily routine.
The greatest compliment we can receive is a personal referral from a satisfied customer

"I've had a leaking basement for 2 years now. Was referred to Best Buy Waterproofing by a friend. Made the call and Andrew came out a day later to access the issue. Figured it out quickly and made appointment to have a crew come out to do the work a day later. The guys tore out the cement floor and repaired repaired everything. They were very courteous and professional. They fixed everything and it all looks brand new! I would definitely recommend this company! Great experience! Thank you Best Buy Waterproofing!"
"Andrew and his team are all about caring for the customer! If you have a problem he is always quick to come up with a solution! I can not thank him and Best Buy Waterproofing enough, for the peace of mind they have provided me! You can always be certain with Best Buy Waterproofing!!!!"
"The company installed a sump pump, a dehumidifier, a backup electrical pump to meet the local code requirements. They were very professional in all respects. They cleaned up very nicely."
"Very professional, knowledgeable, did an excellent job cleaning up the project afterwards, worked quickly and were affordable. No complaints and would highly recommend Best Buy Waterproofing!"
"Excellent! Quality work! So polite! Ed explained in detail with pics of what my basement needed and he came back out to see how the work was going. The contractors were knowledgeable and so patient, polite and respectful. You can tell when a company takes pride in their work when their name "Best Buy" is on the materials used. If you need your basement waterproofed then your best bet (buy) is to call the pros at Best Buy Waterproofing."
"Best Buy Waterproofing had excellent customer service from the initial call, to the inspections, and then the completion of the job. I recently hired them for a water issue in one of my rental properties. They were prompt, courteous, and went above and beyond the initial contract. The owner Andrew came out to the house twice and met with me to see how things were going. The crew was mindful of the tenants in the home and completed the job within the specified time frame. Definitely would recommend this company to anyone in need of Waterproofing services."
"My husband and I are very satisfied with the work that we received. We called late afternoon on Saturday and Andrew showed up 40 minutes later and made us feel confident that we would be water free after work was done. He was very knowledgeable. To our surprise, he was able to get a crew out the very next morning (Sunday). The crew was excellent. They finished the job in one day and cleaned up all their mess. Thank you! You were all great!"
"The Best Buy Team did a great job installing new drains alongside the home of one of my customers. There were communicative, responsive and the worked proved to be highly effective as proven after several recent heavy storms. Kudos to Bob, Frank and the rest of the team who worked on my project!"
"I want to thank Best Buy for the wonderful job that they did with waterproofing our basement. We have had nothing but rain since they fixed it, and not a drop of water has made it into our space. We had some miscommunication about one aspect of the job, but the president of the company and one of their associates took care of it and demonstrated that they will stand by their product and service. I will definitely recommend them to others."
"I was surprised and pleased by the professional way you handled my complaints, concerns and suggestions. Your company is very fortunate to have such a capable, effective and skilled manager working for them."
"Awesome customer service. Best Buy Waterproofing completed a job for one of my clients a few days ago. My client informed me that Andrew was very punctual and professional. The estimate for the work to be performed was reasonable and the job was completed in a timely manner. My client also stated that work crew was professional and stayed until the jobs was done. With that said, I'll be referring Best Buy Waterproofing to all my family, friends and clients."
"We had Andrew come out to assess our basement water issue. We had 2 sump pumps installed along with a drainage system. Andrew, Mendoza and their crew were delightful to work with. I would highly recommend Best Buy Waterproofing."
"On the day of the project the crew showed up on time, was very courteous and did an excellent job! They covered all of the items in my basement with plastic to ensure that the dust from the work did not get anywhere. They answered any questions or concerns that I had. Overall, I am very happy with the work that was completed and I will recommend them to anyone I know who is experiencing water issues in their basement."
"My experience has been uniformly positive. Particularly in light of the very rigid time constraints under which I was proceeding, their efforts to accommodate were remarkable. Their intense labor in extreme heat conditions spoke volumes about the cohesion and good work relationship that evidently are the norm in this company. I would recommend them without hesitation for anyone considering having a basement waterproofed."
"Best Buy's crew were highly trained and professional. I was really impressed with their work. Furthermore, James in particular was extremely courteous throughout the entire process. With excellent service and a lifetime warranty on the sump pumps, I couldn't be more satisfied."
"I had a bad water problem in my basement for seven months. Making numerous attempts to get the Waterproofing company that I had been dealing with for years, to fix the problem. I got in touch with Best Buy Waterproofing, and was impressed with the professionalism and the service that I received. Since we've been having so much rain lately, my basement is still dry. Thank you Mr. Andrew and your staff. This is my second post."
"After the major storm from December, my basement was a complete disaster. The foundation was exposed and the wall was crumbling into the HVAC Unit. After the terrible experience with the previous contractor, I am very thankful I contacted you. You went out of your way to inspect the property the next day as promised, and were able to get the job scheduled the very next week. Your prompt and professional way of doing things took a lot of stress off of our family."
"I would like to send a special recommendation for Mr. Andrew Altman with his willingness to meet my needs as well as strive to keep m business away from the competitors, by explaining all the benefits of your company. I appreciate you efficiency in attending to my problem; everyone was a pleasure to work with. I would not hesitate to refer you company to friends and family. I must say I am another satisfied customer."